Full Carbon Fiber construction
From carbon fiber
to stage.
Enjoy all the advantages of full carbon fiber construction. Joytar J1 guitars are unique because from carbon fiber to stage, they are with tone in mind. They are all crafted to produce the tone and volume that the tone wood acoustic guitar was originally designed to achieve. At the same time, they are crafted by utilizing the physical properties of the carbon fiber to solve problems - buzzing action, fret shrinking and swelling, neck warping, cracks, and tuning problems. We want to make guitars slimmer, lighter, stiffer, more durable and lower maintenance.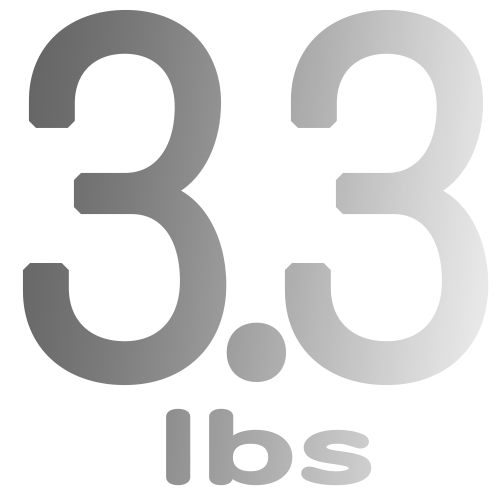 2/3 weight of a wood acoustic guitar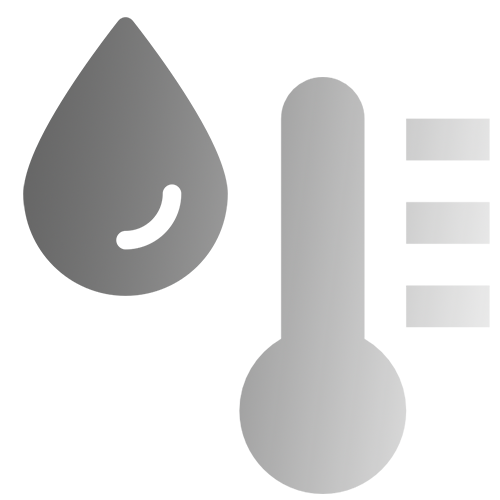 Humidity and temperature resistant
Exceptional volume even in compact size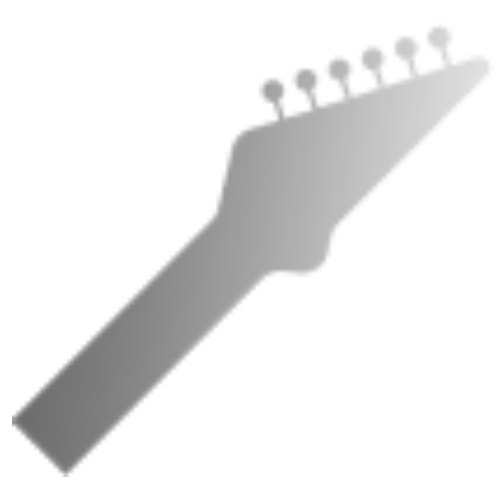 No need for rod adjustment anymore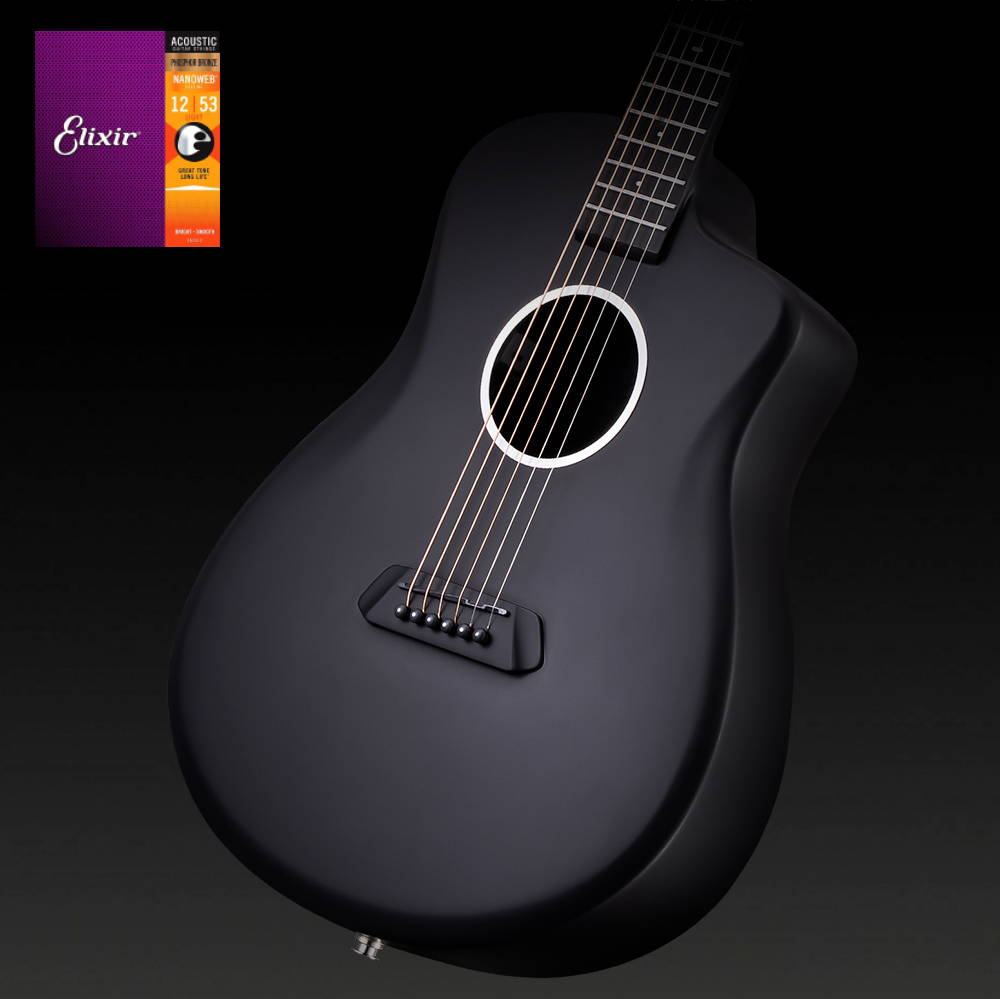 Thanks to the high stiffness-to-density ratio of carbon fiber composite, we are allowed to increase the surface area as big as possible while getting rid of losing the strength of the guitar top. The soundboard are made as thin as 1mm that minimize mass and increases the air-resonance power efficiency in a guitar so to increase its projection to the next level.
Joytar J1 series guitar comes with Strings from Elixir 16052 Strings Phosphor Bronze Acoustic Guitar Strings with NANOWEB Coating, Light (.012-.053).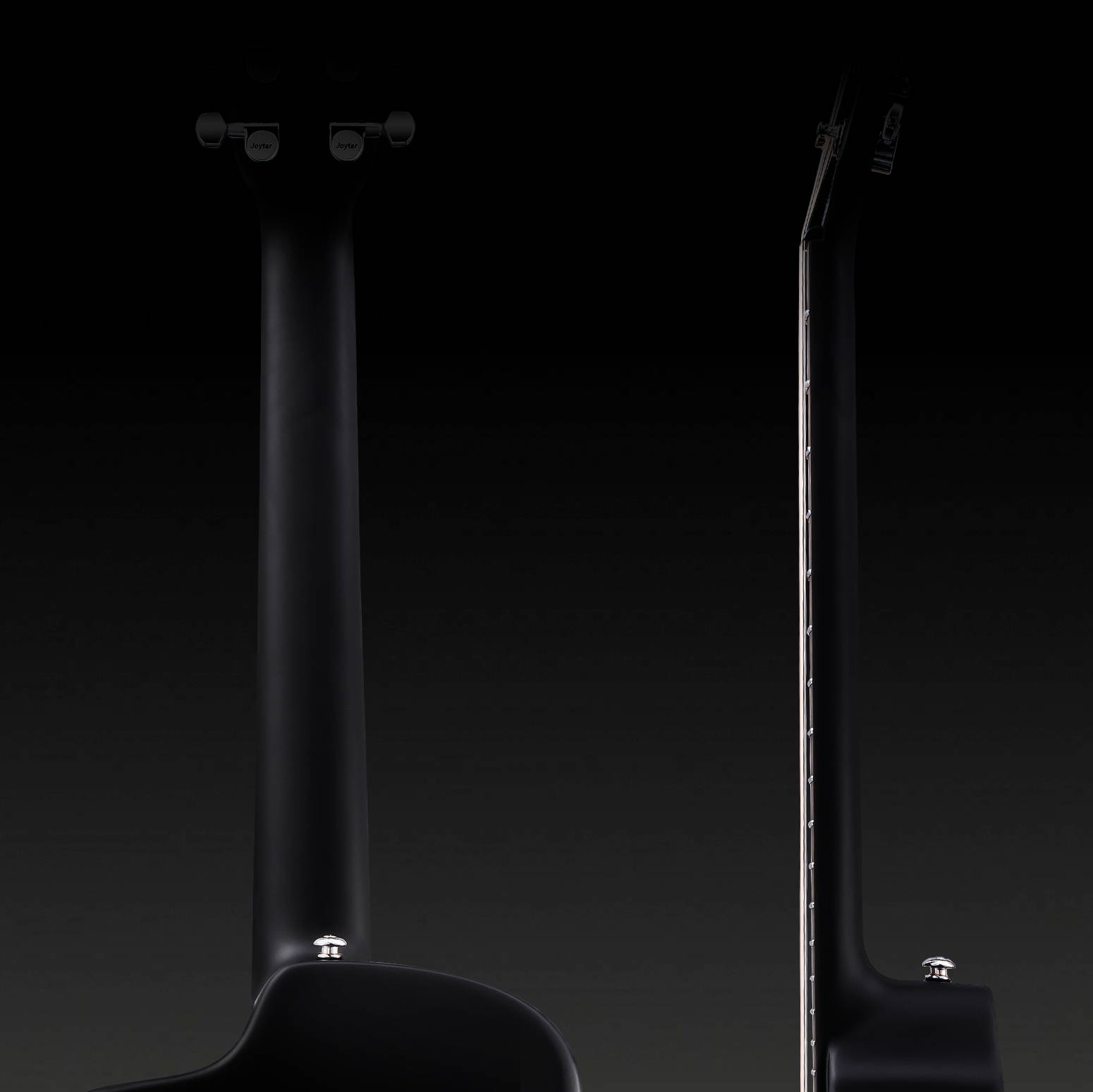 The smooth neck is attached to the body with zero connection that makes Joytar J1 guitar structurally strong enough to resist folding in on itself from the force of string tension. Featuring ebony-pattern high-pressure laminate (HPL) top layer on fretboard, it feels responsive, comfortable and playable. Ideal for both lead and rhythm playing.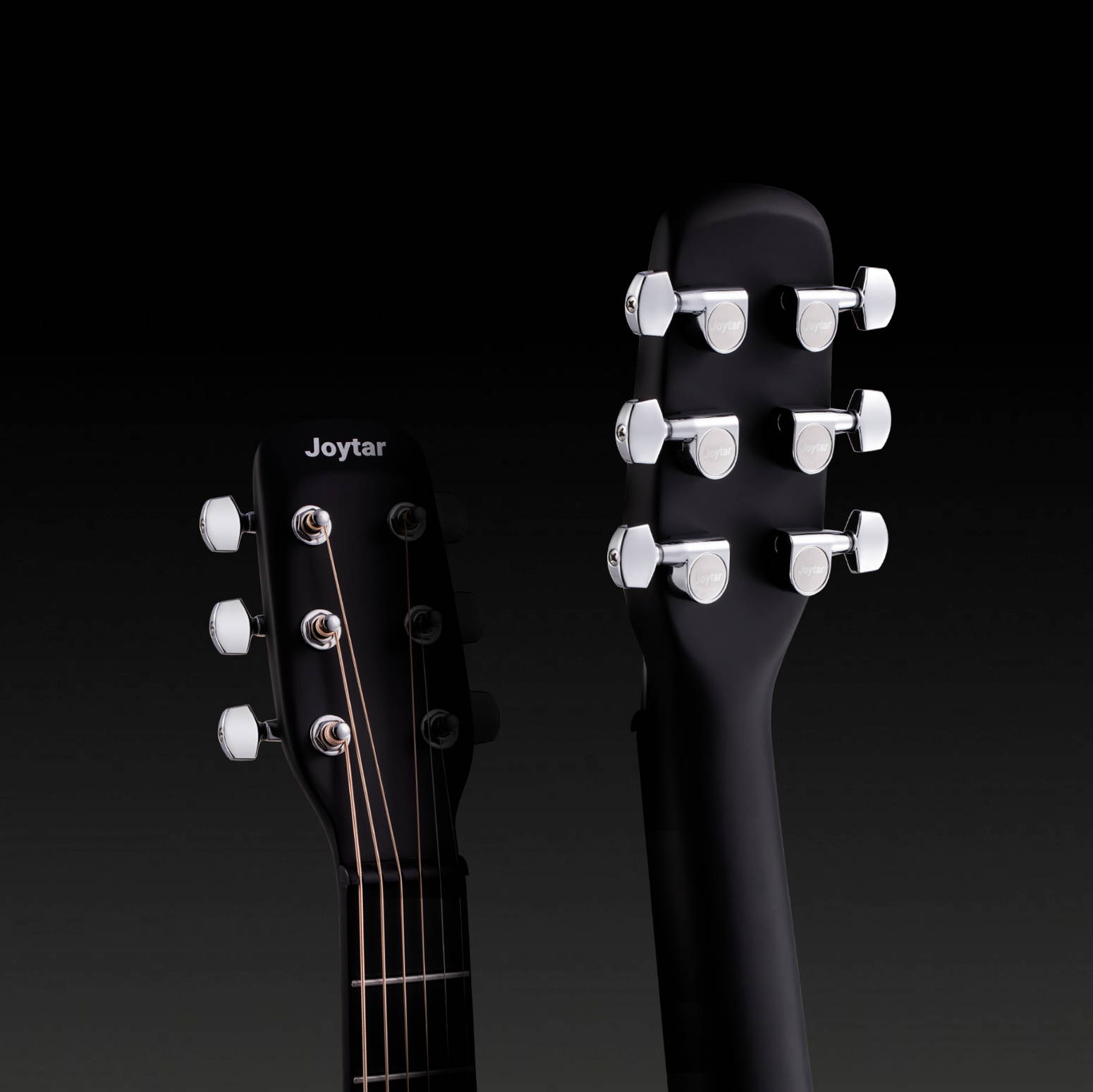 The angled headstock is also one-piece design, resulting in handling increased tension on the strings and better sustain.Its 3+3 tuners layout with sealed diecast housing allowing for decades of use. All we have in mind when comes to the turner part is to eliminate looseness and reduce backlash for improved tuning stability.

Enduring summer
and winter,
from the tropics
to the poles.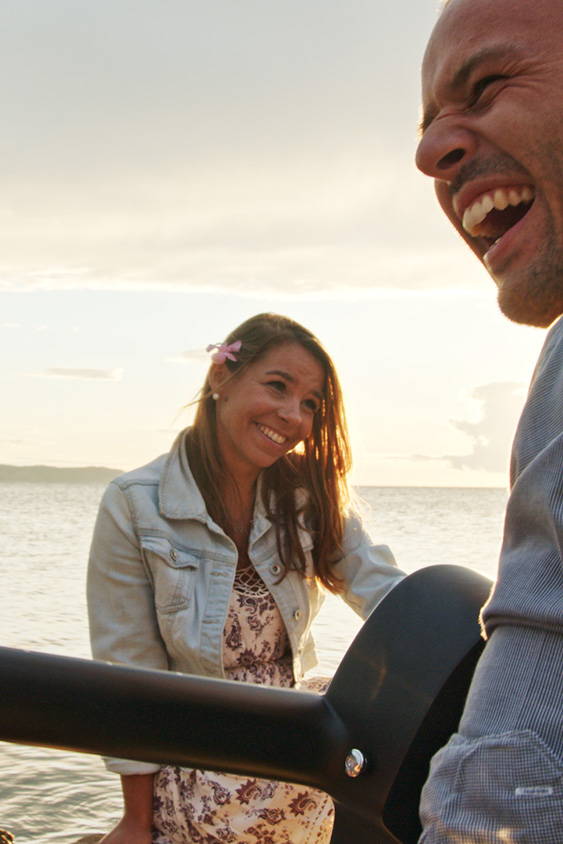 Massive bass and treble response balanced. We love the nuanced and balanced tone that this medium sized body bring to the equation.
Get your guitar up and strumming
anytime inspiration comes in.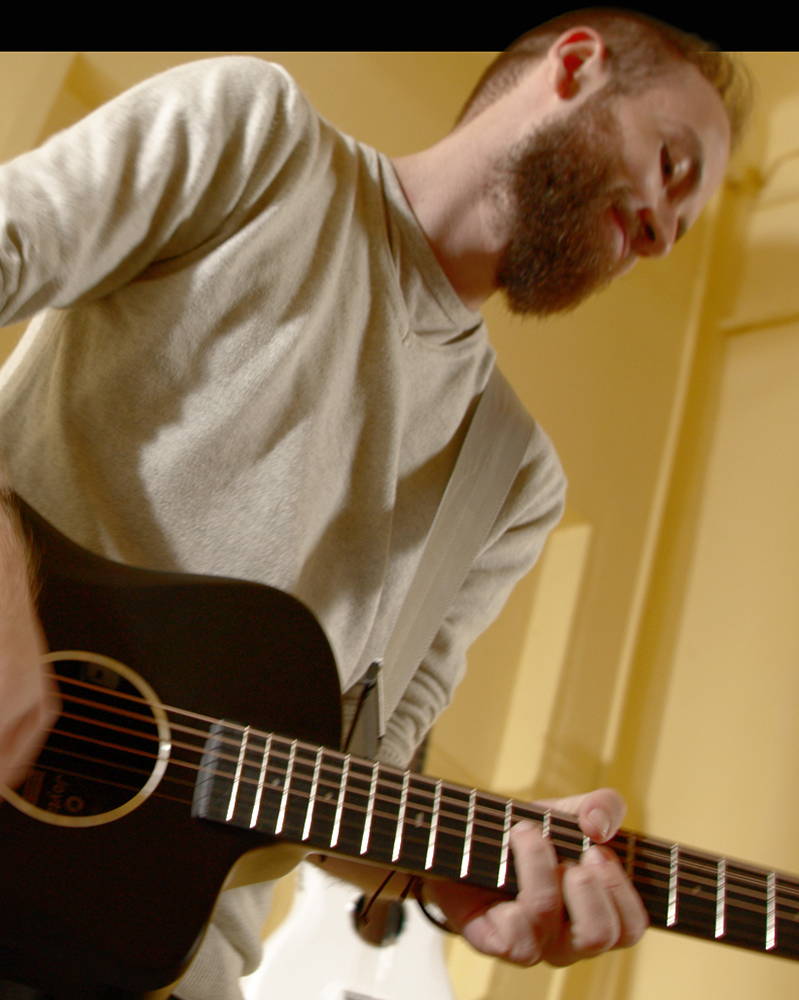 Add stunning effects to you favorite acoustic.
Self-amplify the guitar with built-in effects! We have upgrade guitar edition that is equipped with exclusive onboard preamp filter system developed in conjunction with the the primary pickup brand DOUBLE®. The smart built-in pickup is USB-C rechargeable, providing maximum value up to 3 hours playing time even in a small footprint. It features volume, tone shaping as well as status indicator, amplifying tone that is balanced, natural and full. Simply turn it on and get more sonic possibilities.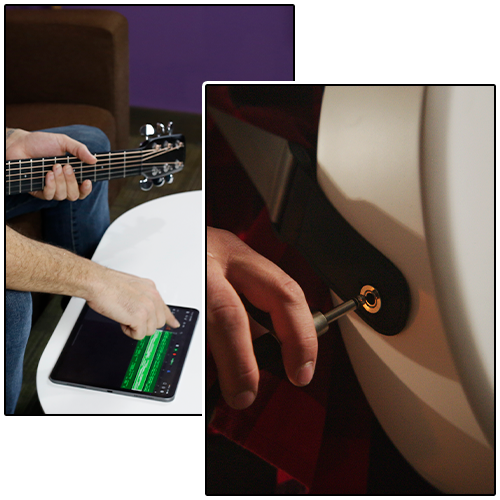 bluetooth & endpin plug-in
Flexibility brings
More joy.
With the enabled Bluetooth speaker functionality, you are allowed to play along streaming tracks so you can import beats from your phone or record and play audio tracks through Garageband. Additionally, the endpin jack allows you to allows you to plug into any amplifier or PA system and play it like a full electric guitar.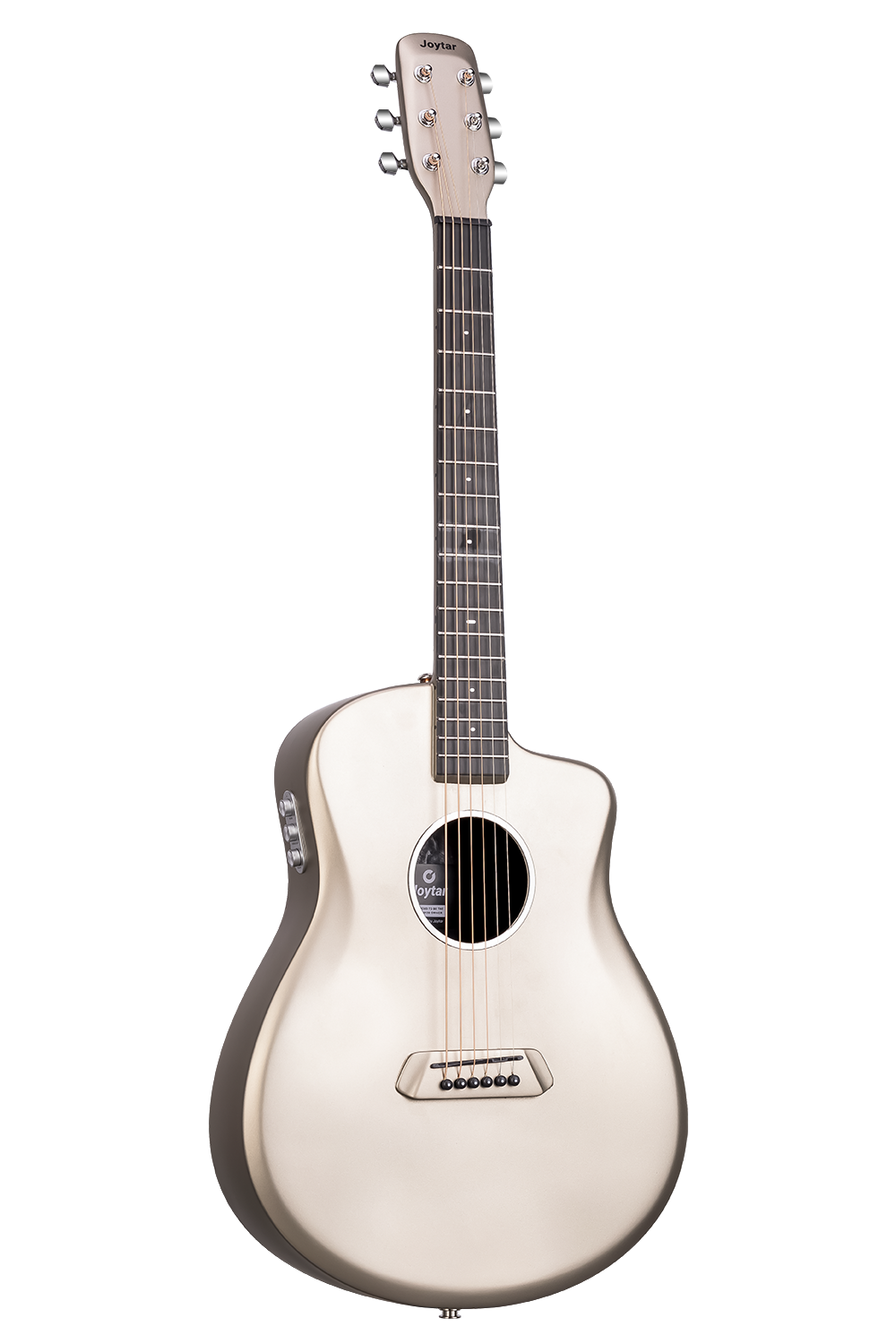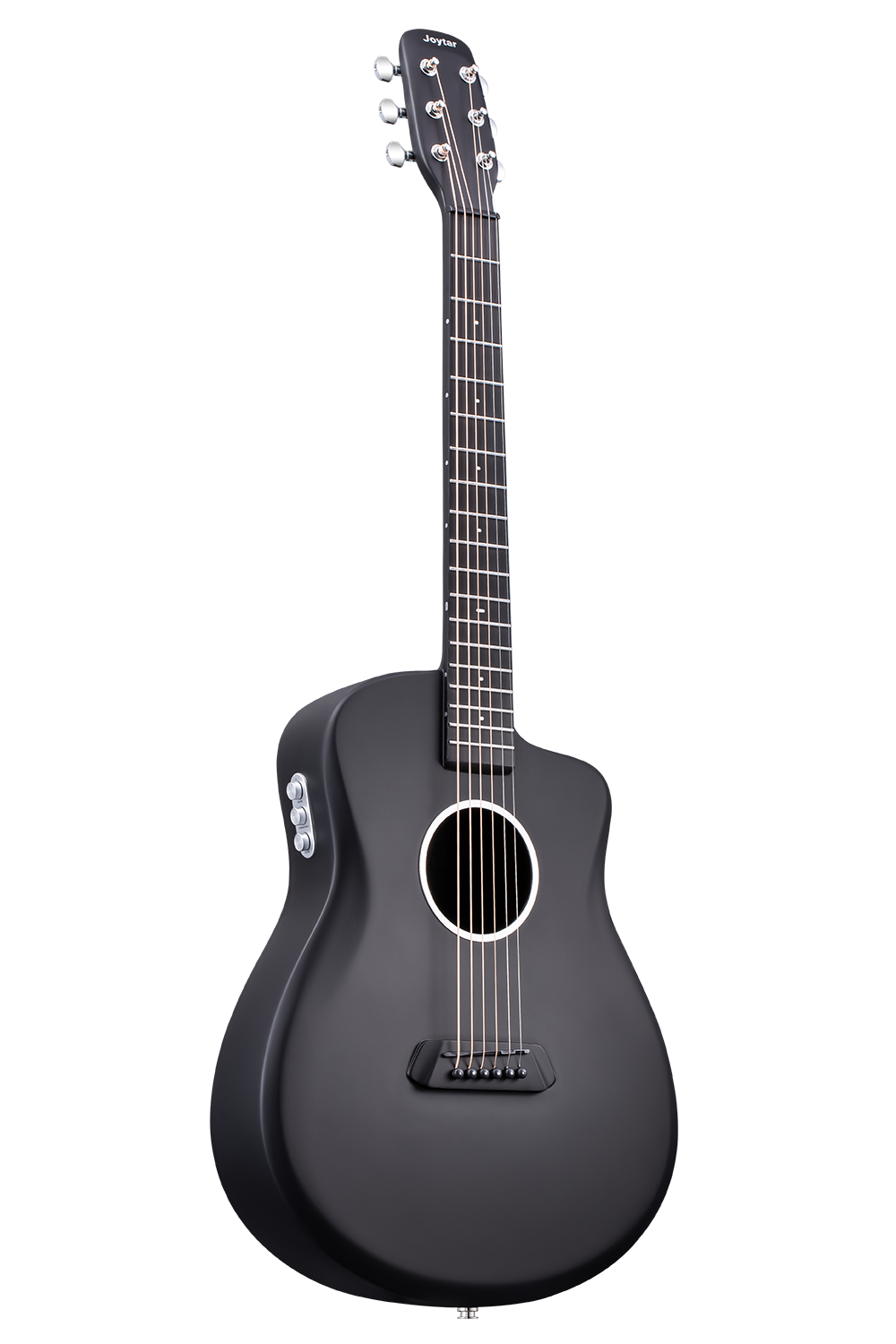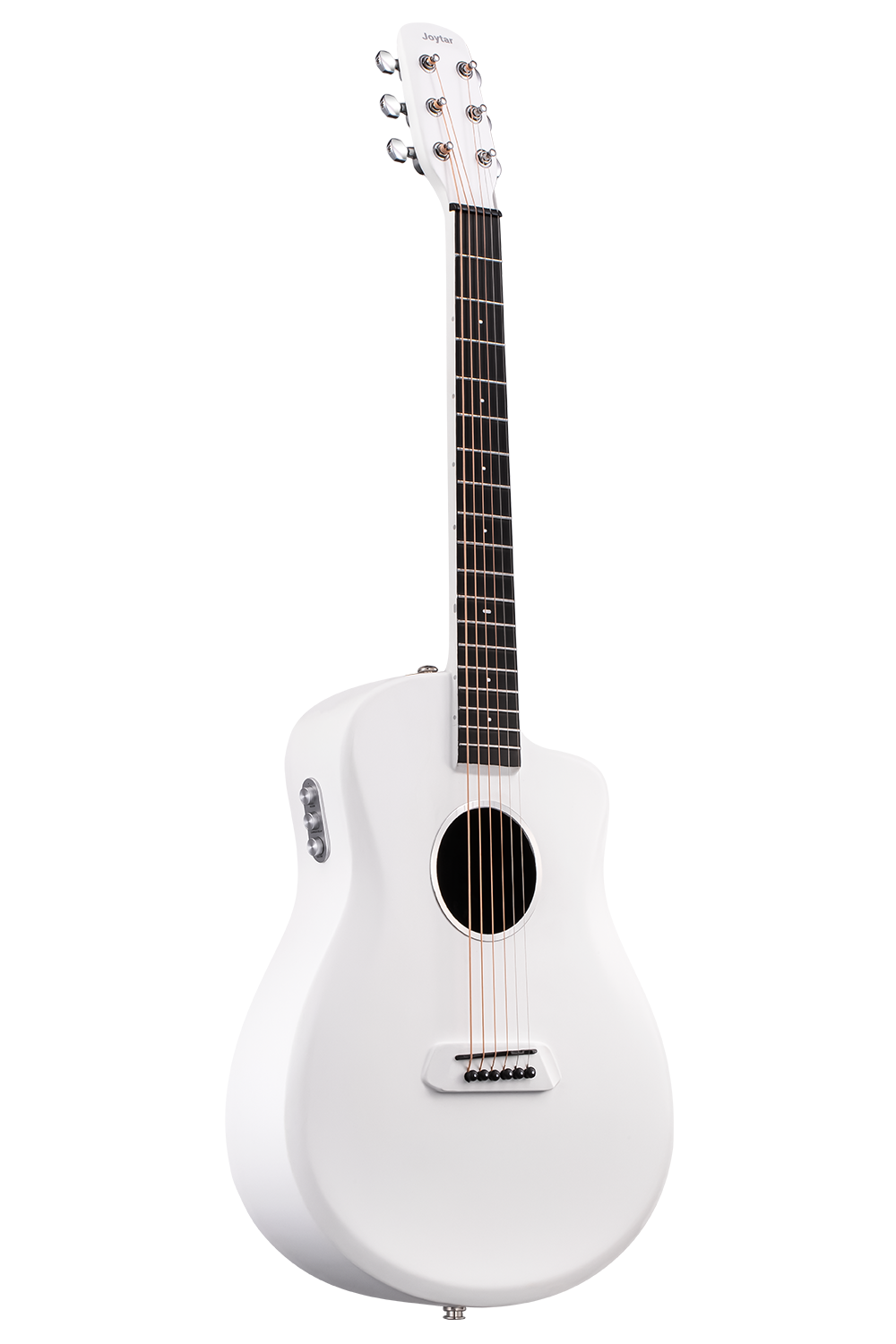 Save up to $50 When You Buy Guitars and Accessories Together